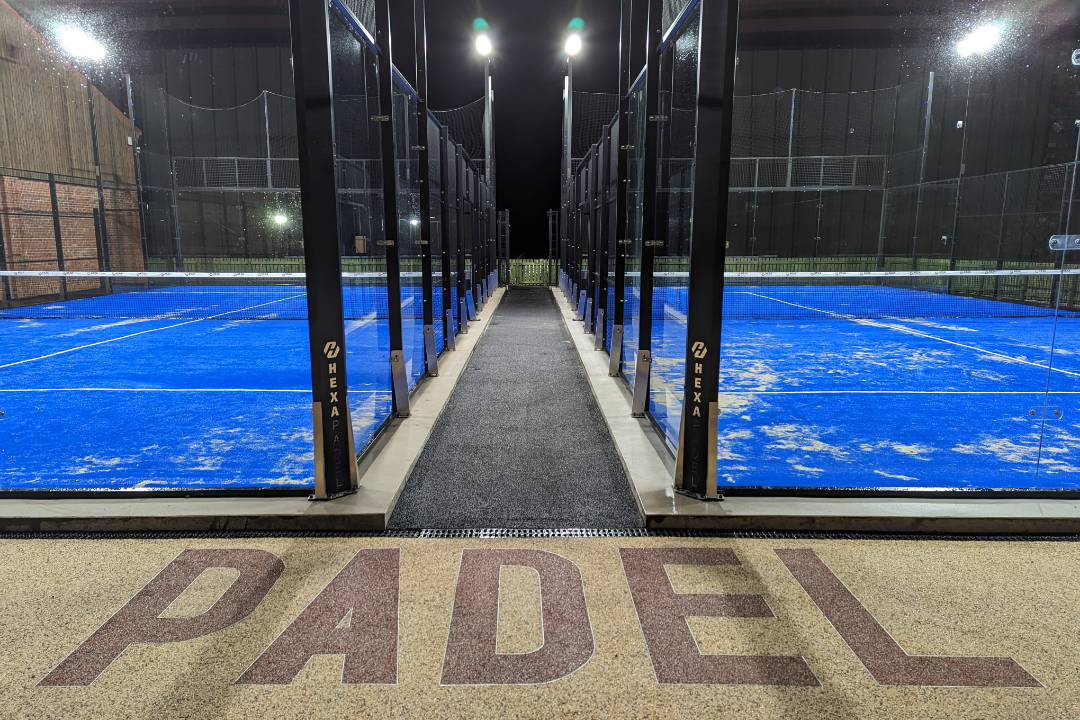 Padel Tennis is best described as a mixture between squash and tennis. It is played in doubles on an enclosed court that is slightly smaller than a tennis court.
Scoring is the same as tennis however the game is played with a solid padel instead of a racket and the balls used are slightly less pressurised.
Padel is a suitable game for anyone, including beginners as it is quite an easy sport to pick up.
Bookings are available:
Monday – Friday, 6:30AM – 8:30PM
Saturdays, 8:30AM – 5:30PM
Sundays, 8:30AM – 3:30PM
Courts are £20/hour and equipment hire is £2/racket with two padel tennis balls included with racket hire.
Members can book using our app and guests can book by calling us on 01723 357740 option 2.